Elsie Mary Lilley
Born: 27 Nov 1912, Redbank, Queensland 2
Marriage: George Miller Mitchell on 11 Jul 1936 in St John The Baptist, Bulimba, Qld 1
Died: 13 Nov 1995, Mater Hospital, Sth Brisbane 3

Chronology: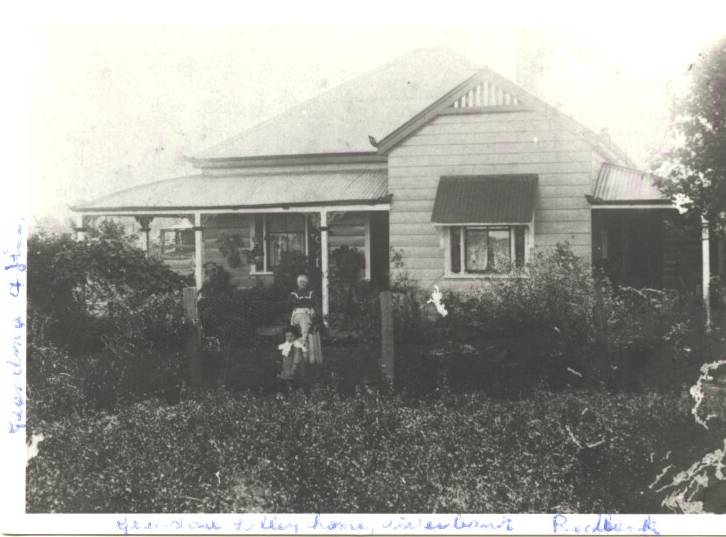 PHOTO: 1900, Redbank, Ipswich, Qld. 4 (Caption: "Grandma Lilley and Jim - Grandma Lilley home, Riverbank, Redbank" - is this James Lilley b1886? If so when and which Lilley's lived here?)
[Update from Allan Lilley 2010 - "In the Chronology under Elsie Mary Lilley, the photo of the farm house is of Mary Ann Lilley (wife of John Lilley) on Violet Farm which was on the bank of the Brisbane River below Redbank. The Jim is James Lilley b. 6 Jan 1886."]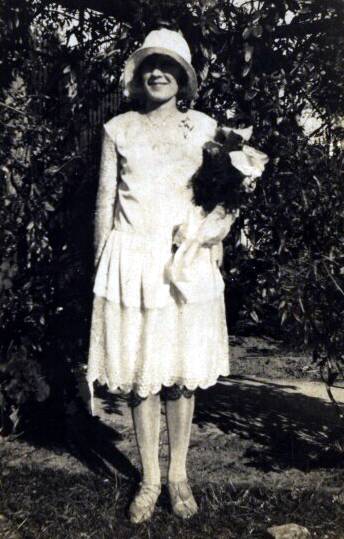 PHOTO: Abt 1930. 5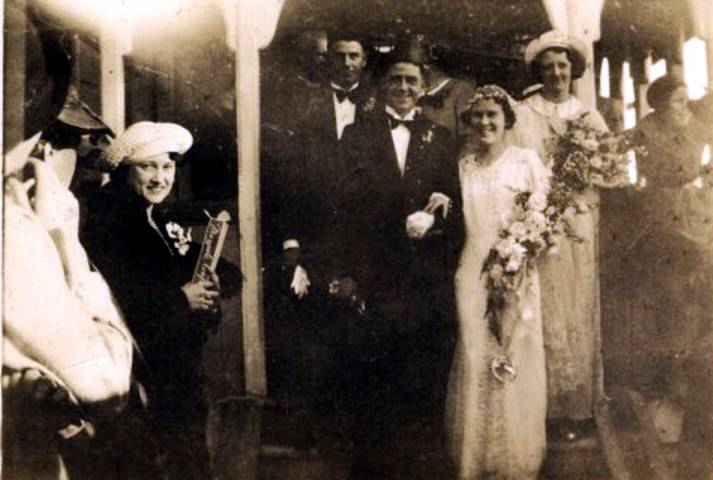 PHOTO: Wedding, 1936, Bulimba, Queensland.
She resided in Jul 1936 in Russell St, Morningside. 1

Elsie married George Miller Mitchell, son of George Sangson Penney Mitchell and Margaret Esplin, on 11 Jul 1936 in St John The Baptist, Bulimba, Qld.1 (George Miller Mitchell was born on 3 Apr 1912 in Brisbane, , Queensland, Australia and died on 14 Jun 2002 in Booval, Qld.)
Marriage Notes:
St John the Baptist was where Doreen and brothers and sisters went to Sunday School (and also where Jo and Wendy Voigt had their restaurant c 2000.