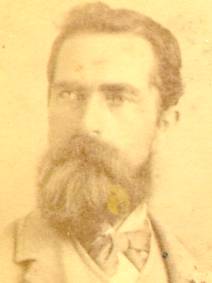 John Lilley
(1854-1934)
John Lilley 5
Died: 30 May 1934, Sherwood, Brisbane

General Notes:
John and Mary Ann, Edith (2 yrs) and David (1yr) migrated to Australia (assisted) 17 June 1880 on "Carnatic" arr. Townsville 28 sep 1880. Eunice sailed with Grandma Eliza Roberts and Mr and Mrs Fred Gilbert in 1879 on ship "Sir William Wallis". John and mary Ann returned to England 4 Apr 1914 arrived back in Orsova (Orient line) Oct 16 1914 at Fremantle. [J Cross]

"Probate granted (Courier-Mail 28 Sep 1934, John Lilley, formerly of Ipswich but late of Sherwood, retired farmer (realty 499pounds, personalty 667 pounds)" [J Cross]

Two sons David Robert went to the Boer War (5th DEF/14 ie 5th South African Contingent, No. 1-334, 1901 - 1902, 149 and 151). William put his age up and died in SA in 1902. [DM]

Chronology:
He worked as an Ag Labourer in 1871 and resided at Yaxley. 8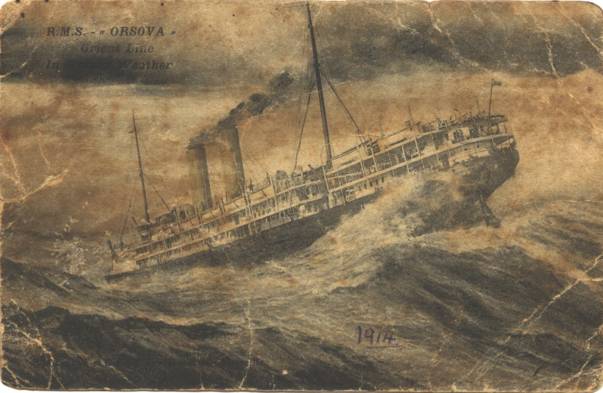 He travelled to England with Mary Ann in 1914 on the HMS Orsova.

John married Mary Ann Roberts, daughter of Robert Roberts and Eliza Bradley, on 12 Jul 1874 in Cathedral, Manchester, Lancaster, England.1 2 3 4 (Mary Ann Roberts was born on 27 Feb 1849 in Manchester, England 9 and died on 23 Aug 1922 in Redbank, Ipswich, Qld.)

---
1 Documents - Joan Cross (from Doreen Mitchell), Pedigree Chart. Date.
2 Photo Albums Digital images stored in Albums folder, Photo caption says went to Manchester to marry as his family against it.
3 The Church of Latter Day Saints, International Genealogical Index, www.familysearch.org/, JOHN LILLEY Male Event(s): Birth: Christening: Death: Burial: Marriages: Spouse: MARY ANN ROBERTS Marriage: 12 JUL 1874 Cathedral, Manchester, Lancashire, England.
4 FreeBMD Online Index of BMD, England & Wales, www.freebmd.org.uk, Marriages Sep 1874 Lilley John Manchester 8d 253 Roberts Mary Ann Manchester 8d 253. Ordered 19/4/05 - rcvd 26/4/5.
5 Documents - Joan Cross (from Doreen Mitchell), Pedigree Chart.
6 Documents - Joan Cross (from Doreen Mitchell), 30 May 1853.
7 1837online (now findmypast), http://www.findmypast.com, Peterbro 3b 197. Ordered 19/4/05 rcvd 26/4/5.
8 Ancestry.com Online Census and BMD, www.ancestry.com, 1871C.
9 General Register Office (England & Wales) Certificate, http://www.gro.gov.uk/gro/content/home.asp, Birth. Births Mar 1849 Roberts Mary Ann Chorlton 20 176

Created 1st July 1837. Abolished 1st January 1925 (renamed Manchester South).Sub-districts : Ardwick; Barton; Chorlton upon Medlock; Didsbury; Hulme; Stretford.GRO volumes : XX (1837-51); 8c (1852-1924). Ardwick, Barton Moss (1837-49), Barton upon Irwell (1837-49), Burnage, Chorlton cum Hardy, Chorlton on Medlock, Davyhulme (1837-49), Didsbury, Flixton (1837-49), Gorton, Hulme, Irlam (1837-49), Levenshulme, Moss Side, Openshaw, Rusholme, Stretford (1837-49), Urmston (1837-49), West Gorton, Withington. Registers now divided between Manchester <regoff.html>, Salford <regoff.html> and Trafford <regoff.html> districts. Tentative.