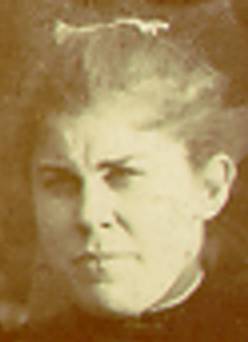 Winifred Felstead Eggleston
(1873-)
Winifred Felstead Eggleston

Chronology:
She worked as a Domestic in 1903 and resided at Esplanade, South Perth, WA. 2

---
1 Registry of Births Deaths & Marriages (Victoria) - Index, http://online.justice.vic.gov.au/bdm/home, Family Name:
EGGLESTON
Given Name(s):
Winifred Felstead
Sex:
Unknown
Event:
BIRTH
Father's Name:
Frederick
Mother's Name:
FELSTEAD - Jane Elizabeth
Spouse's Family Name:
Spouse's Given Name(s):
Age:
Birth Place:
ST KILDA
Death Place:
Registration Year:
1873
Registration Number:
20421
.
2 Ancestry.com Online Census and BMD, www.ancestry.com, Electoral Roll.