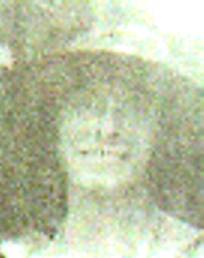 Louisa Esther Hubert
(From 1890/1890-)
Louisa Esther Hubert 1
Born: From Apr to Jun 1890, Poplar, Middlesex 2
Another name for Louisa was Louie.

General Notes:
Was a spinster schoolteacher and at one stage taught Fred Hubert, her brother [DM]

Never married and lived in Orpington, Kent [Jim Jones 2009]

---
1 The Church of Latter Day Saints, International Genealogical Index, www.familysearch.org/, 1881 Census.
2 FreeBMD Online Index of BMD, England & Wales, www.freebmd.org.uk, Births Jun 1890 Hubert Louisa Esther Poplar 1c 656

Births Jun 1892 Hubert Esther Louisa Poplar 1c 605.