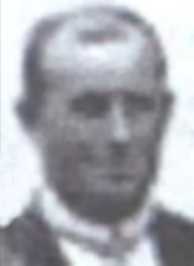 Thomas Charles Jarvis Doar
(1881-)
Thomas Charles Jarvis Doar

Chronology:
He was educated at Tikokino School in 1887 in New Zealand.


Thomas married Emma Pedersen, daughter of Jen? Pedersen and Karen Tostensen.

---
1 Chris Andrew (candrew AT kingston.net), Guess based on school start. Tikokino School enrollments
PRIOR TO 1886 Harold Doar,Lilian Doar,Emelette Doar
1886 Badgley Doar
1887 Charles Doar
.
2 Georgina Lyons, Thomas Charles Jarvis b.23rd September 1881 also born in Riverton.
.