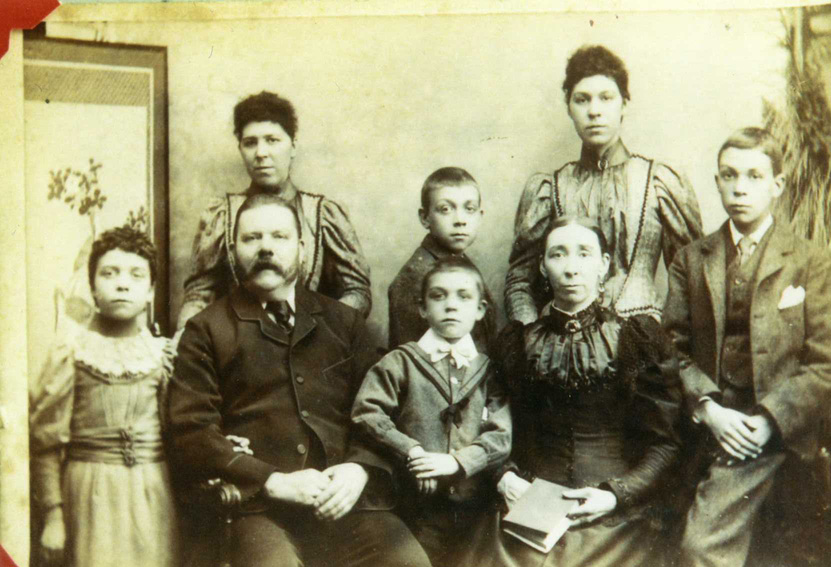 John Cox
(1849-After 1901)
John Cox
Born: 21 Nov 1849, Beeston, Notts 1
Christened: 18 May 1862, Beeston, Notts 2
Marriage: Jane Newcombe on 19 Aug 1873 in Beeston, Notts 1
Died: After 1901

General Notes:
81C Villa St, Beeston 16/073/1 - Lace Maker
71C Villa St, Beeston 15/134/3 - Dom Servant - Coachman
61C Villa St, Beeston 15/118/4 - Silk Winder
51C Villa St, Beeston 1C/059/3

John married Jane NEWCOMBE, daughter of Samuel NEWCOMBE and Unknown, on 19 Aug 1873 in Beeston Parish Church, Notts. Jane was born circa 1851 in Shelford, Notts. They had three children: Delilah, Mary N, and John S.

Chronology:
He worked as a Lacemaker in 1881 and resided at Villa St, Beeston. 1
He worked as a Lacemaker in 1901 and resided at 7 Derby Street, Beeston. 3

John married Jane Newcombe on 19 Aug 1873 in Beeston, Notts.1 (Jane Newcombe was born Cal 1851 in Shelford, Notts and died after 1901.)

---
1 JP (researchng Cox) 2004.
2 Email Ron Hawthorne 200401, Baptism. BEE May 18,1862 21 11 1849 John George Delilah COX Fwk.
3 Ancestry.com Online Census and BMD, www.ancestry.com, 1901: Class: RG13; Piece: 3153; Folio: 11; Page: 13. 1901 England Census
about John Cox
Name: John Cox
Age: 51
Estimated Birth Year: abt 1850
Relation: Head
Spouse's Name: Jane
Gender: Male
Where born: Beeston, Nottinghamshire, England
Civil Parish: Beeston
Ecclesiastical parish: Beeston St John the Baptist
County/Island: Nottinghamshire
Country: England
Street address
Occupation:
Condition as to marriage:
Education:
Employment status: View Image
Registration district: Basford
Sub-registration district: Beeston
ED, institution, or vessel: 1
Neighbors: View others on page
Household schedule number: 85
Household Members: Name Age
George Cox 14
Harriet Cox 16
Jane Cox 51
John Cox 51
John S Cox 20
Thomas Cox 18
Percy Griffiths 3.